Step By Step Drawing Tutorials
Improve Your Drawing Skills – One Step at a Time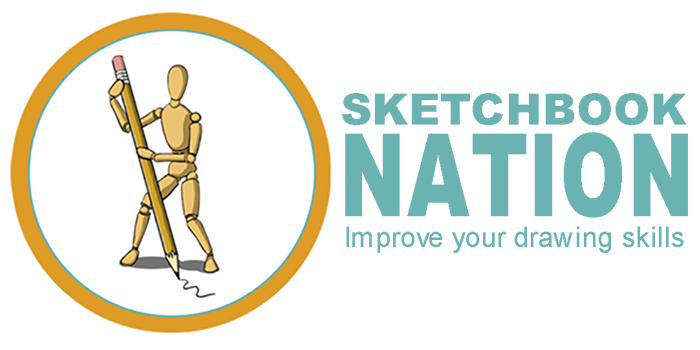 Start Improving Your Skills...
Take on "The Sketchbook Challenge" and start watching your drawing skills improve, one step at a time…
Take The Challenge
Learn How to Draw By Practicing
Drawing is a skill that can be learned and developed.  Just like any other skill, drawing is improved through practice.  The more that you practice, the better that you will become.  The problem is many people give up on drawing without much practice, simply because they believe that it takes talent to draw well.  This is simply not true!  You can learn how to draw and do it well! Sketchbook Nation is focused on helping you practice and develop your drawing skill by providing you with a series of challenges.  Each sketchbook challenge is a step by step drawing tutorial designed to help you see complex objects as simple shapes and lines.  Learning to see objects in this manner will help you see as an artist.