In this drawing challenge, we'll take a look at drawing a classic robot. Okay, I know this isn't a person even though it is categorized under people. This robot is one of those "boxy" types that's more like a toy instead of a menacing one that is set on taking over humankind.
Drawing a robot like this one is relatively easy since we'll be using simple shapes to build up the structure.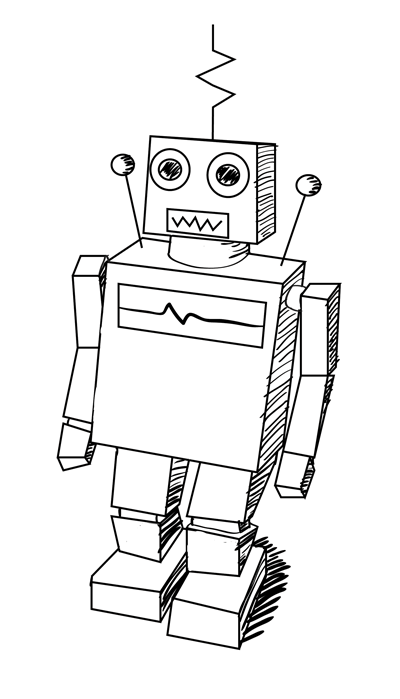 Step 1 – Draw a Box For the Body
We'll start by drawing a standard box which will become the main body of the robot.  All of the other parts will extend out from this form.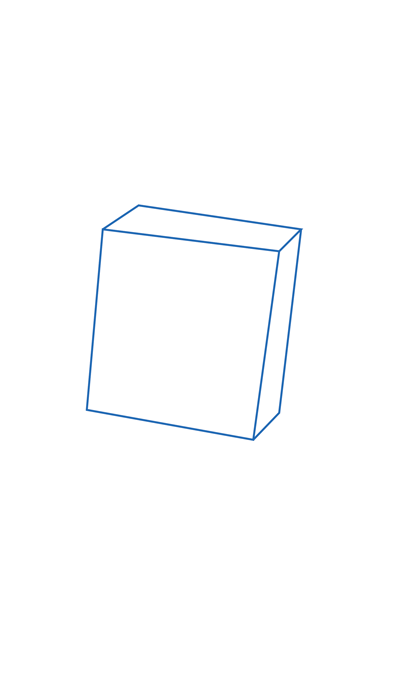 Step 2 – Add a Few Rectangles and Another Box
We'll add another box or a cube above the first for the robot head.  Segmented rectangles are drawn for the arms, hands, and legs.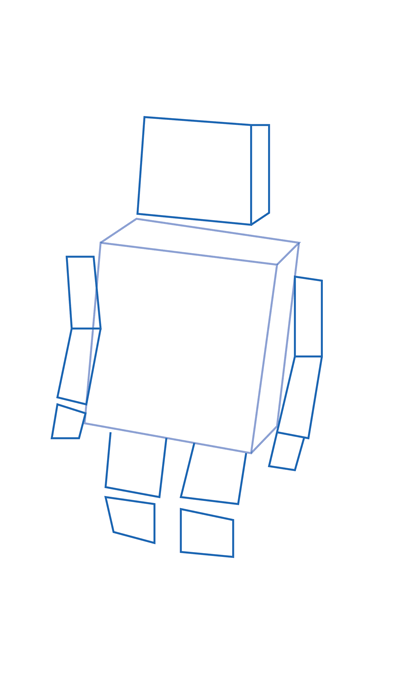 Step 3 – Add the Eyes and Other Robot Details
The drawing develops a bit further here by making some of the shapes that were drawn in the last step a bit more 3 Dimensional.  A few lines extending outward from the shapes does the trick.  A couple of circles are drawn for the "eyes", while a few rectangles and squares are added for components that may be important to the robot's functionality. A couple of lines are added for antennas  that extend out from the shoulders.  You can be creative here and add whatever "do dads" you want.  Also a couple of blocky feet are drawn.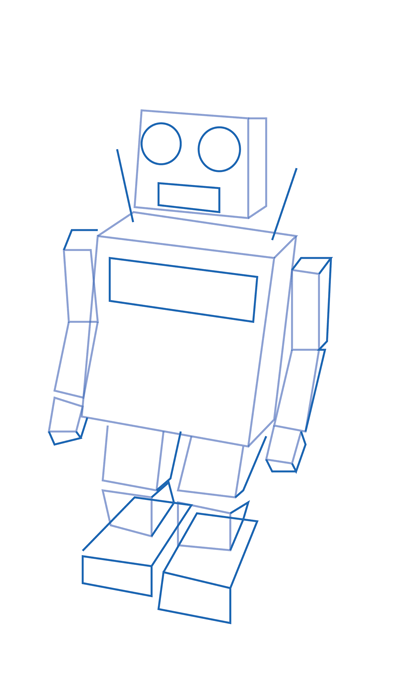 Step 4 – Continue Adding Details
We'll continue adding details in this step like the knobs on the end of the antennas.  We'll also add that classic robot mouth with a zigzag line.  The eyes receive a second circle and crooked antenna extends outward from the center of the head.  The blocky feet are finished off with a couple of lines.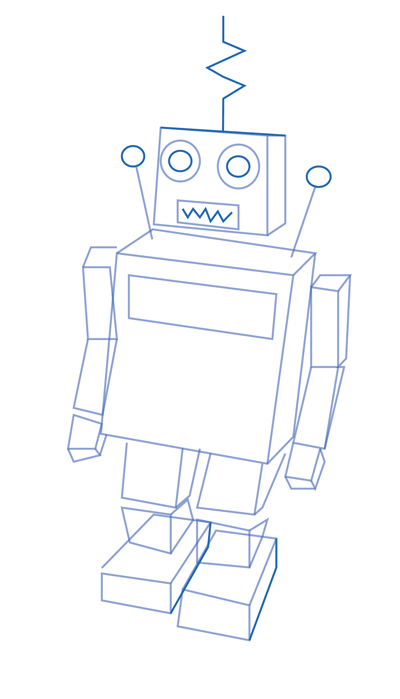 Step 5 – Finish the Drawing
Now the drawing can be finished using the structure that has been developed in the previous steps. A darker medium such as pen and ink may be used over the sketch to finish the drawing.
A variety of line may be used to make the drawing more interesting.  A bit of shading is added on one side of the robot to create the illusion of form and a light source.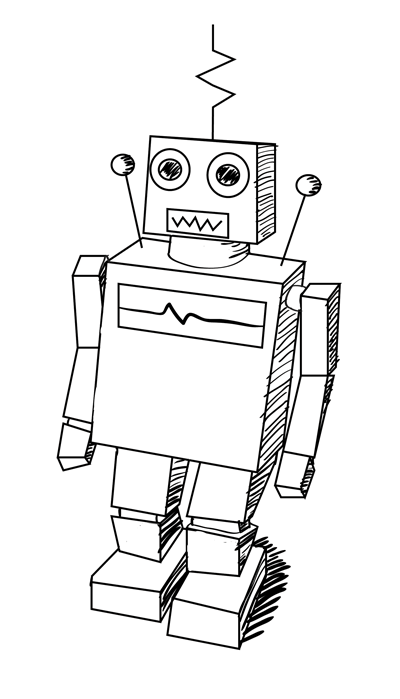 ---