So, we got the small fish out of the way in the last tutorial.  In this one, we'll take on a much larger fish – The Great White Shark.  Drawing a Great White is actually fairly easy.  It's not made up of very complicated shapes.  The challenge here will rest on the angle of the shark , this is the trickiest part of the drawing. So, here's how to draw a Great White Shark, step by step…
Step 1 – Begin by drawing an oval for the main part of the shark.  Then draw two fairly simple shapes coming off of the oval.  The shape on the left of the oval will become the nose of the shark, while the shape on the right of the oval will become the tail of the animal.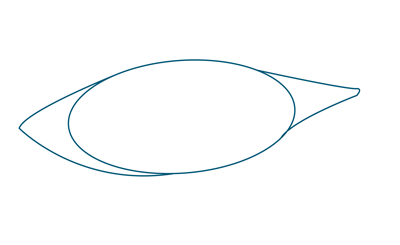 Step 2 -Next, we'll draw a dorsal fin, a tail fin, and a fin extending out of the bottom of the body of the shark.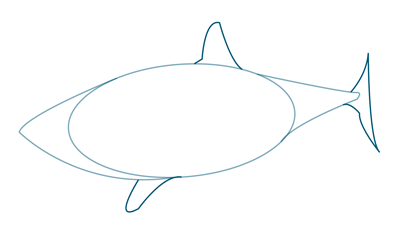 Step 3 – We'll add a second fin, opposite from the one drawn extending out of the bottom of the body of the shark.  (Notice how far back on the body it should be drawn.)  We'll also draw in a line for the mouth.  A circle is drawn for the eye.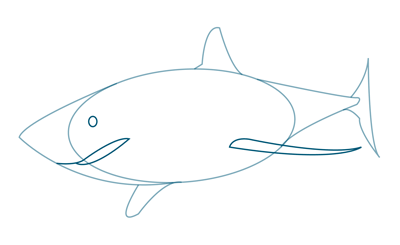 Step 4 – We'll curve out the bottom portion of the mouth with a small line.  A couple of very small fins are added to back half of the shark's body, and a line is drawn to divide the darker gray portion of the top part of the shark's body from the lighter underbelly.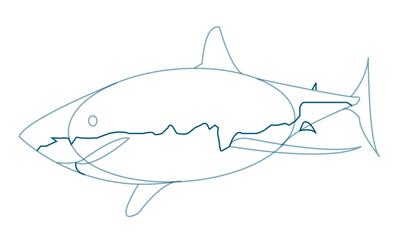 Step 5 -We'll finish off the drawing here by using the shapes that we have already drawn as a guide.  You can go over your lines with a heavier mark here or perhaps with ink to make the contrast a bit stronger. You can also add a bit of shading with hatching and cross hatching.  Be sure to make the eye as dark as possible.  Any stray pencil lines can be erased as well.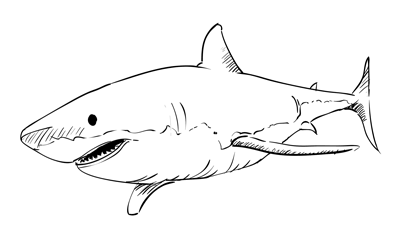 ---