In this drawing challenge, we'll take a look at how to draw a lion.  In this example, we'll draw the lion from the side view with his head pointing forward.  As with the other tutorials, we'll take a step by step approach and break the drawing into easy shapes.  Each shape will build upon the last.
Once we have the basic structure drawn, we can layer the finished details on top.  Let's get started with the drawing…
Step 1 – Draw the Shape for the "Mane" Part of the Body
We'll start simple here by drawing a shape for the main portion of the lion's body.  The animal is facing to the left so this side will need to be a little thicker.  The right side or "tail side" will taper a bit.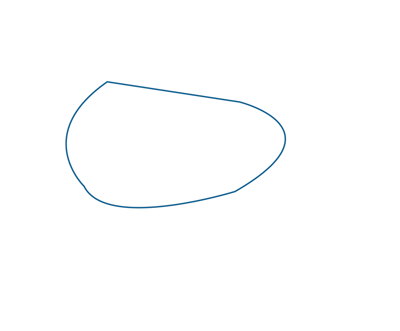 Step 2 – Layer Shapes for the Legs and Head
Next, we'll draw additional shapes over the main shape of the body.  A circular shape is drawn for the head, which will also include the mane of the lion.  Additional shapes are drawn for the hind and front legs.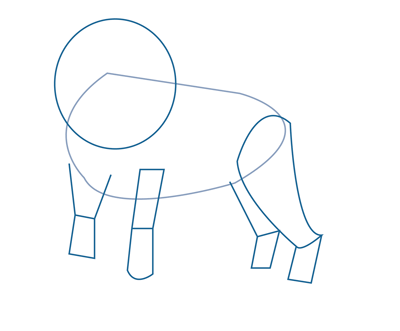 Step 3 – Draw "Lions" for the Face, Ears, and Tail
With each layer of the drawing, we'll build upon what has been already drawn. Each shape is used for comparison purposes to ensure that the proportions are correct.  Just off-center of the circle, draw a smaller circle for the head.  A line is added coming off of the bottom of that circle for the snout.  A couple of lines are added for the ears above the smaller circle.  We'll also draw a line for the tail coming off of the top of the shape that was drawn for the hind leg.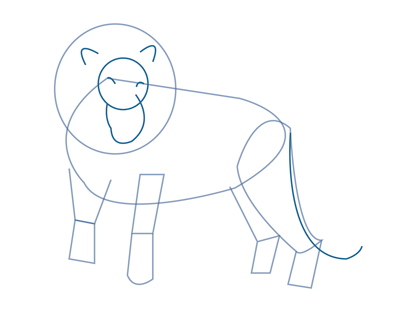 Step 4 – Add More Lines to the Face and Thicken the Chest
A few lines are drawn on the face to indicate some of the details.  The eyes are drawn in this step as well.  We also need to make the front of the chest a little thicker.  A line is drawn around from the bottom of the mid-section to the circle that was drawn for the mane.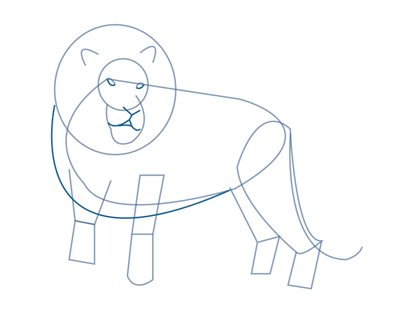 Step 5 – Finish the Drawing of a Lion
Now that our structure is in place, the drawing can be completed.  Using heavier marks, ink, or soft graphite, add the contours.  Use a variety of line in order to create the illusion of form.  Use directional lines for the hair of the mane and let them curve around the front of the lion.
A bit of shadow under the body will help create a light source.  A few lines are added for grass underneath the lion, hiding the paws.  Erase any stray lines and your drawing is complete.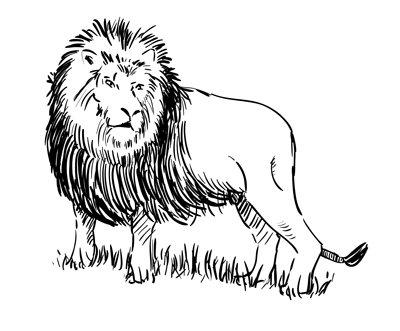 ---