In this sketchbook challenge, we'll take a look at how to draw a squid.  Squids are some of nature's most misunderstood animals and make for great drawing practice. Here again, simple shapes will get the job done.
So let's get that pencil drawing and let's get ready to draw a squid.
Step 1 – Draw a Shape for the Head and Lines for Tentacles
Begin by drawing a long oval.  Be sure to draw this oval at a bit of a slant.  This will help your squid look more like it's moving in the water. Also draw a few lines coming from the oval.  These lines will become the tentacles of the squid.  These lines can be free and "flow".  They can also be drawn at varying Lents to make them appear more natural and realistic.
Step 2 – Develop the Head Further
Using the oval that you drew as a guide, draw the head of the squid.  The head has a unique, organic shape.  This shape should taper just a bit at the top.  A few more lines are added here to the tentacles in order to make them appear a little thicker.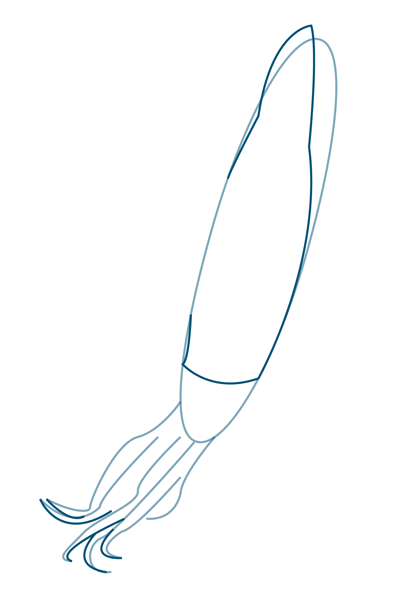 Step 3 – Add Details to the Head and an Eye
We'll develop the head a bit further in this step and the drawing starts to resemble a squid.  The head is developed by adding a couple of  lines to add the mass that exists at the top.  The eye is also added in this step of the drawing on the lower part of the head, just above the tentacles.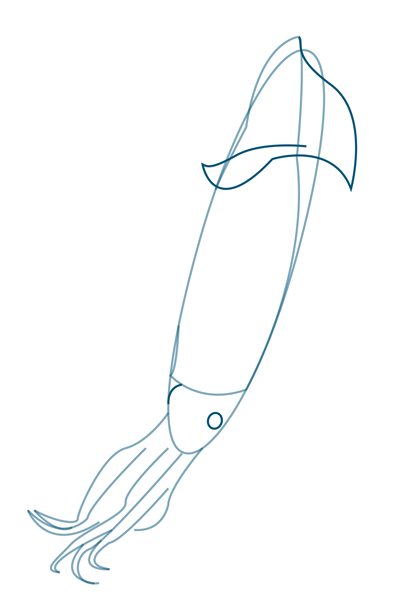 Step 4 – Finish the Drawing of the Squid
Drawing a squid is a pretty straight forward process.  The animal is made up of very simple and easy to draw shapes.  So, all that's left to do now is finish the drawing by adding the details over the structural drawing that has been developed in the previous steps.
Details such as the suckers on the tentacles should be added.  The contours or outlines can be added using a variety of thick and thin lines.  A bit of core shadow can be drawn on one side of the squid to create the illusion of form and a light source.  Any stray marks can be erased.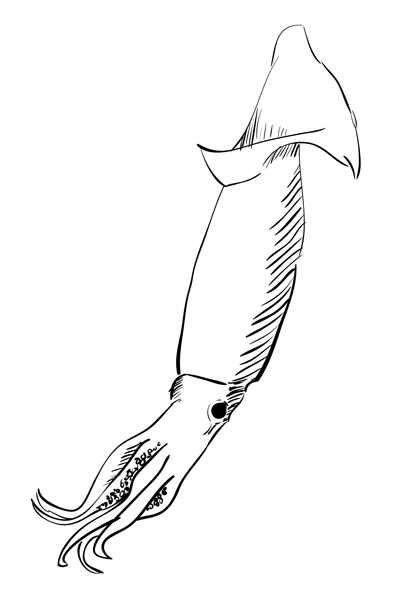 ---