Drawing Courses
Take Your Sketching to The Next Level...
Hi, I'm Matt. I'm an illustrator, designer, and mostly importantly – a teacher. I've been at this teaching business for a number of years and it's my absolute life passion. I love drawing (and painting), but watching others reach their goals in life and helping them along the way gives me the most happiness.
That's why I created this site! I've also developed a few courses along the way that are designed to help you learn in the most efficient and comprehensive way possible. I hope that you'll take a look at the courses that I've developed. I'm sure that they'll help you out in reaching your goals as an artist.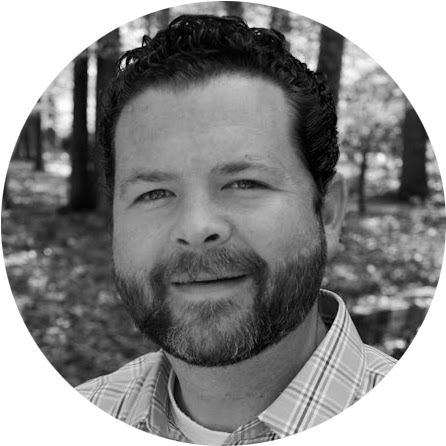 THE SECRETS TO DRAWING VIDEO COURSE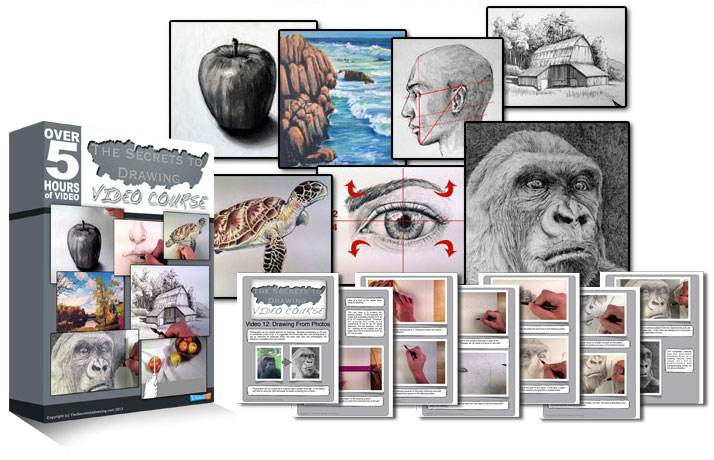 "The Secrets to Drawing" video course is a complete course on drawing. This course teaches you a direct and "fool-proof" approach to learning how to see as an artist all while covering popular drawing mediums such as graphite, charcoal, pen and ink, soft pastels, oil pastels, and colored pencils. Over 5 hours of video instruction and 26 ebooks are all included.
CHECK OUT THIS COURSE
THE COLORED PENCIL COURSE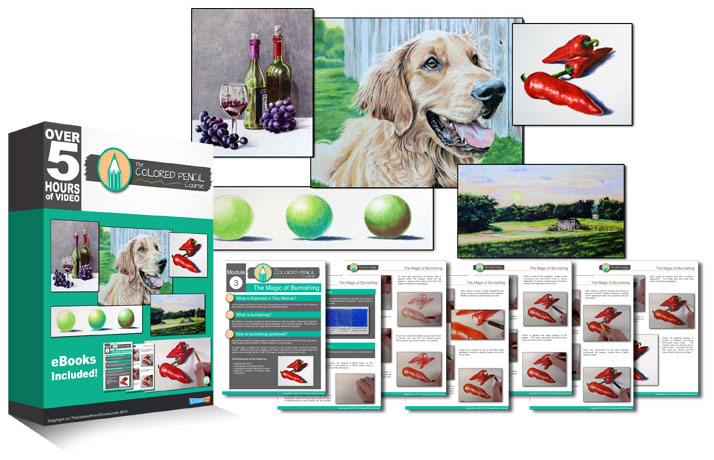 "The Colored Pencil Course" is designed to take absolute beginners to a level of producing professional quality drawings with colored pencils. Over 5 hours of video instruction and 21 ebooks teach you how to create colored pencil drawings that look like paintings, all while covering the subjects of still life, animals, portraiture, and landscape.
CHECK OUT THIS COURSE