In this drawing tutorial, we'll take a look at how to draw a football player.  We'll follow a simple step by step process to "fit" the drawing onto the surface.  We'll also draw a few guidelines during the process to help ensure that we create natural proportions.  Lastly, we'll use the structure that we have created to finish the drawing.  Concepts discussed in this tutorial can really be applied to any figure drawing.  Especially those that are on motion.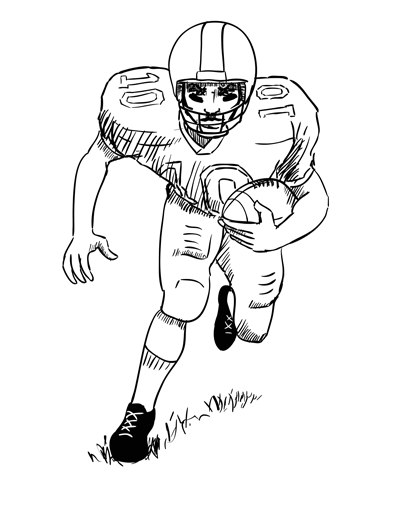 Let's get started…
Step 1 – Draw a Line From Head to Toe, Shoulders, and Waist
The first step is to draw a line from the head to the feet of the football player.  This will ensure that we get the entire figure on the drawing surface.  This line is drawn at a slight diagonal in order to help create the illusion of movement.  We'll also draw a line for the shoulders and one for the waist.  We'll use these lines to build off the other parts of the body.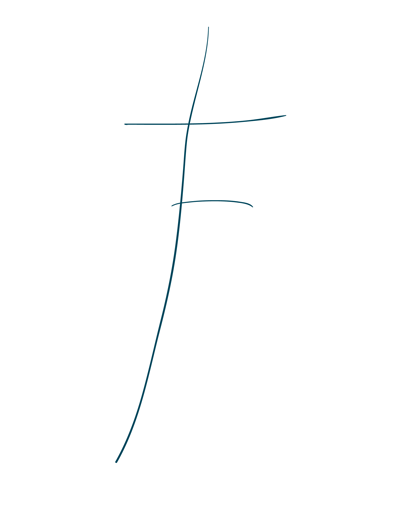 Step 2 – Draw a Stick Figure for the Bone Structure
Next, we'll draw a stick figure to indicate the bone structure of the player.  You may choose to draw simple shapes for the joints and larger areas, such as the hands, feet, and head.  The locations of the facial features are also determined in this step.
Step 3 – Thicken Up the Form of the Body
Using the bone structure that was drawn in the previous step, we can thicken up the form of the figure.  The football player is also carrying the football, so we'll add a shape for it. Remember that the figure is wearing shoulder pads and a helmet.  So the form that you draw should reflect this.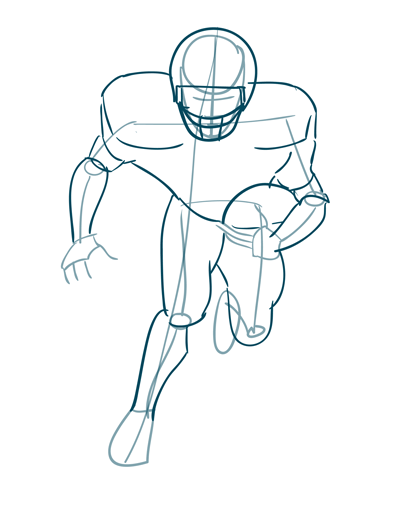 Step 4 – Finish the Drawing
At this point, you have enough information to finish the drawing.  All that's left are the details, and this is actually the easy part.  Using the structure that has been built in the previous steps, we'll add the visible facial features and face mask details.  We'll also add a couple of lines on the football for the stripes and the seams.  Some of the pads underneath the pants also visible.  A couple of lines are enough to create this illusion.  We'll slo need to add a bit of shading in areas to make the football player look like he his running towards the viewer.  The cleats are colored in with exception of the shoelaces.  A bit of grass is added underneath as well.  Erase any stray lines and your drawing is complete.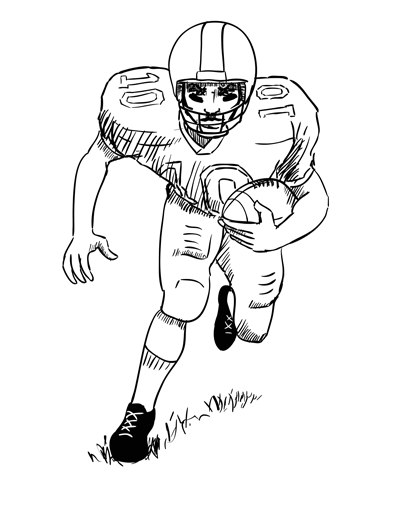 ---