In this tutorial, we'll take a look at how to draw a polar bear. Using simple shapes, we'll build up the drawing step by step, adding the details to the drawing in the latter stages. Polar bears are elusive, beautiful animals. Fortunately, drawing one is a pretty "straight-forward" process.
Step 1 – Draw Two Overlapping Ovals for the Body
We'll first create a structure for the body of the polar bear by drawing two overlapping ovals.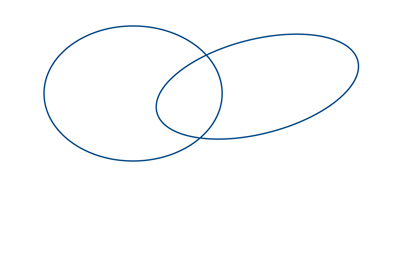 Step 2 – Draw a Shape for the Head and Lines for the Legs
We'll build off of the body by drawing a shape for the head.  This shape overlaps the smaller oval that was drawn in the last step.  A line is also drawn to define the contour of the back using the two ovals as a guide.  Lines are drawn for the legs.  These lines extend outward from the ovals drawn for the body and curve a bit at the bottom where they will meet the ground.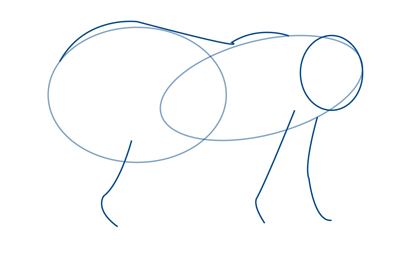 Step 3 – Draw the Facial Features and Define the Contours
Next, the facial features of the polar bear are added.  Shapes are drawn for the eyes, the nose, and the ears.  A line is drawn for the mouth.  The contour lines of the underbelly and the legs are defined here as well.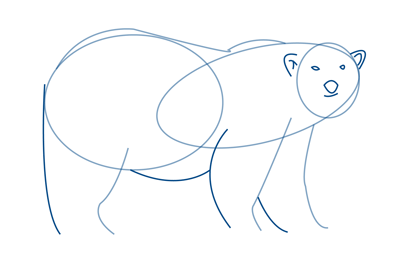 Step 4 – Add Additional Details to the Face and Draw an Additional Leg
With a few lines, the face is further defined.  Lines are drawn for the snout and the edges of the face.  An additional leg is drawn and a line is drawn for the single visible foot.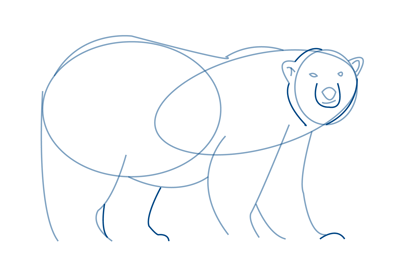 Step 5 – Finish the Drawing
Now we have enough information in our drawing to add all of the details and finish the drawing.  Using our sketch, we can draw lines to indicate the furry body.  We'll add a higher concentration of "fur" lines in the areas of shadow.  A line is drawn for a distant horizon line.  A line is also drawn for a closer hill that covers the feet of the bear.  The nose is darkened and any stray lines are erased.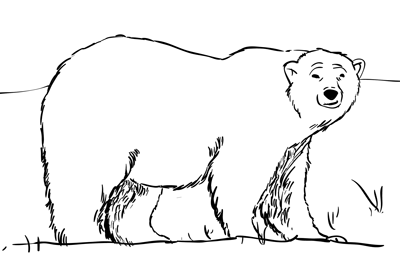 ---