Snakes and spiders scare me pretty bad.  I'd say of the two, spiders are the scariest. No spider is more feared by me than the black widow spider.  I definitely don't want to touch one – or even draw one from life – but they do make a great specimen for a sketchbook challenge.  In this challenge, we'll look at how to draw a black widow spider, step by step.
Step 1 – Draw the Main Body Parts of the Spider
The first thing we'll do is draw the three main sections of the spider's body.  These areas should be drawn using simple circular shapes that overlap since we'll be drawing the spider hanging upside down on a web.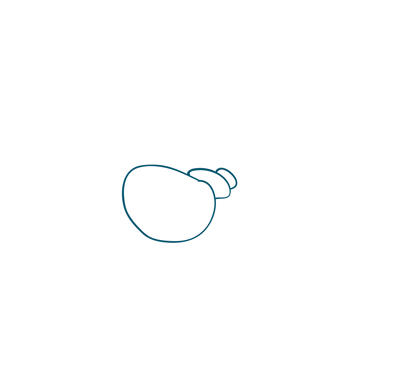 Step 2 – Draw Lines for the Legs
With the main portions of the body defined, we can draw lines to indicate the legs of the spider.  The legs in comparison with the body may be a little longer than you expect.  It's also critical to include directional changes with these lines so that the legs look more natural and realistic.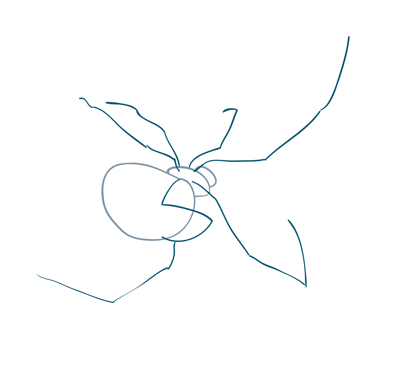 Step 3 – Thicken up the Body and Add Segments
Now, using the lines that you drew in the last step as a guide, thicken up the legs and add segments.  You can also add the dreaded hourglass pattern on the bottom of the abdomen.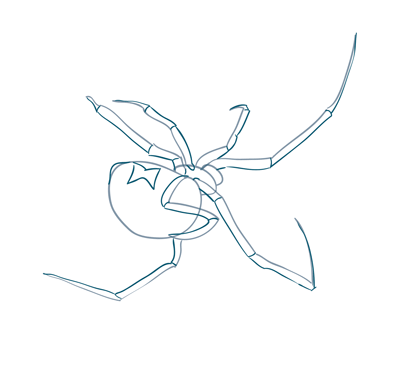 Step 4 – Add the Spider Web
Next, we'll draw a few curved lines for the spider web.  Each one of these lines may touch the end tips of the spider's legs so that it looks as if the spider is actually hanging from the web.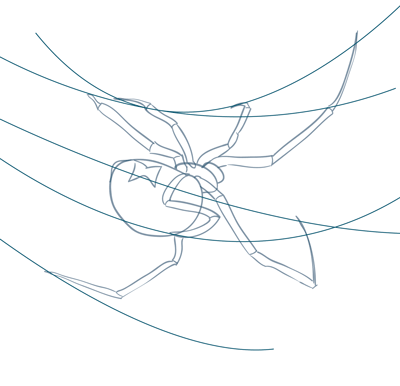 Step 5 – Finish the Black Widow Drawing
Now that the structure of the spider is in place, all that is left to do is to finish the drawing by adding all of the black.  As you add the black, be aware that the spider needs to look shiny.  
In order to accomplish this illusion, leave some areas white.  Some good areas to leave alone include the locations where the legs are segmented and around the edges of the legs and body.  You can also fill in the hour glass pattern with red for an added effect.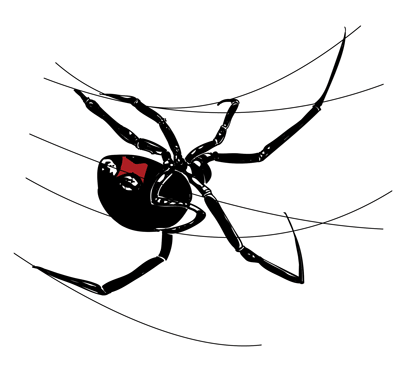 ---