In this challenge, we'll take a look at how to draw a realistic butterfly – one step at a time.  Insects are a bit more complex than one may think.  It can actually be overwhelming when you start to notice all of the details that exist.  A butterfly can be one of the most complex insects to draw, because of the amount of detail that can be found in the wings.  The majority of our drawing here will focus on the wings.
Step 1 – Draw a Circle for the Body and a Shape for the Lower Wing
We'll first define where the center of the body of the butterfly is located and draw a circle for it.  Then, a simple shape that is similar to a triangle can be drawn for the lower wing.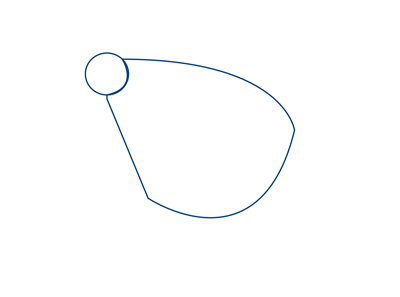 Step 2 – Draw the Head, Legs, and Upper Wing
Next, we'll branch out from our original shapes and add a head, some antennae, and few lines for legs.  We'll also draw a shape for the upper portion of the wing.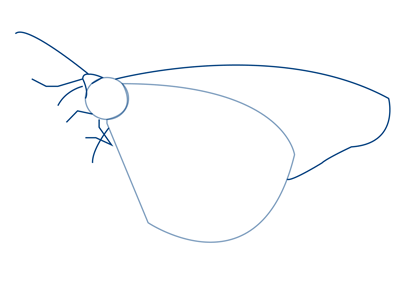 Step 3 – Add Complexity to the Wing
Next, we'll add a bit of complexity to the wing of the butterfly by drawing a pattern of intersecting lines.  This pattern is different on every butterfly, so pay close attention to your subject.  We'll have our butterfly resting on a branch, so a couple of lines are drawn to indicate its location.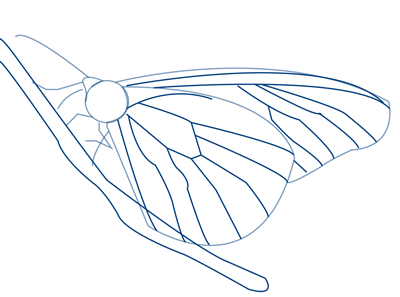 Step 4 – Segment the Edge of the Wing
Now, we'll add some straight lines connecting the lines at the ends of the wings of the butterfly.  This segmentation will make the butterfly appear more realistic.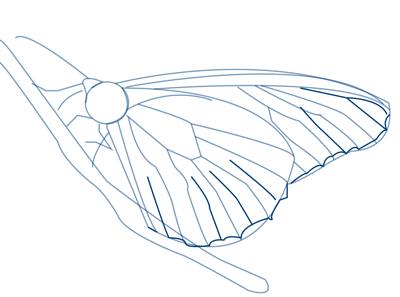 Step 5 – Finish the Drawing of the Butterfly
Lastly, we'll use the structure that we have created to finish the drawing of the butterfly.  In the case of this butterfly, there are lots of areas that need to be filled in completely with black in order to create the heavy contrast and make the pattern on the wings stand out.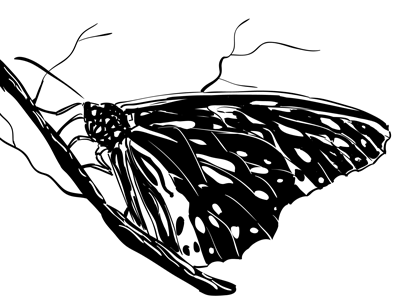 ---